Time is fleeting, make the memories last forever.
Let us capture the moments that are too precious to let slip away.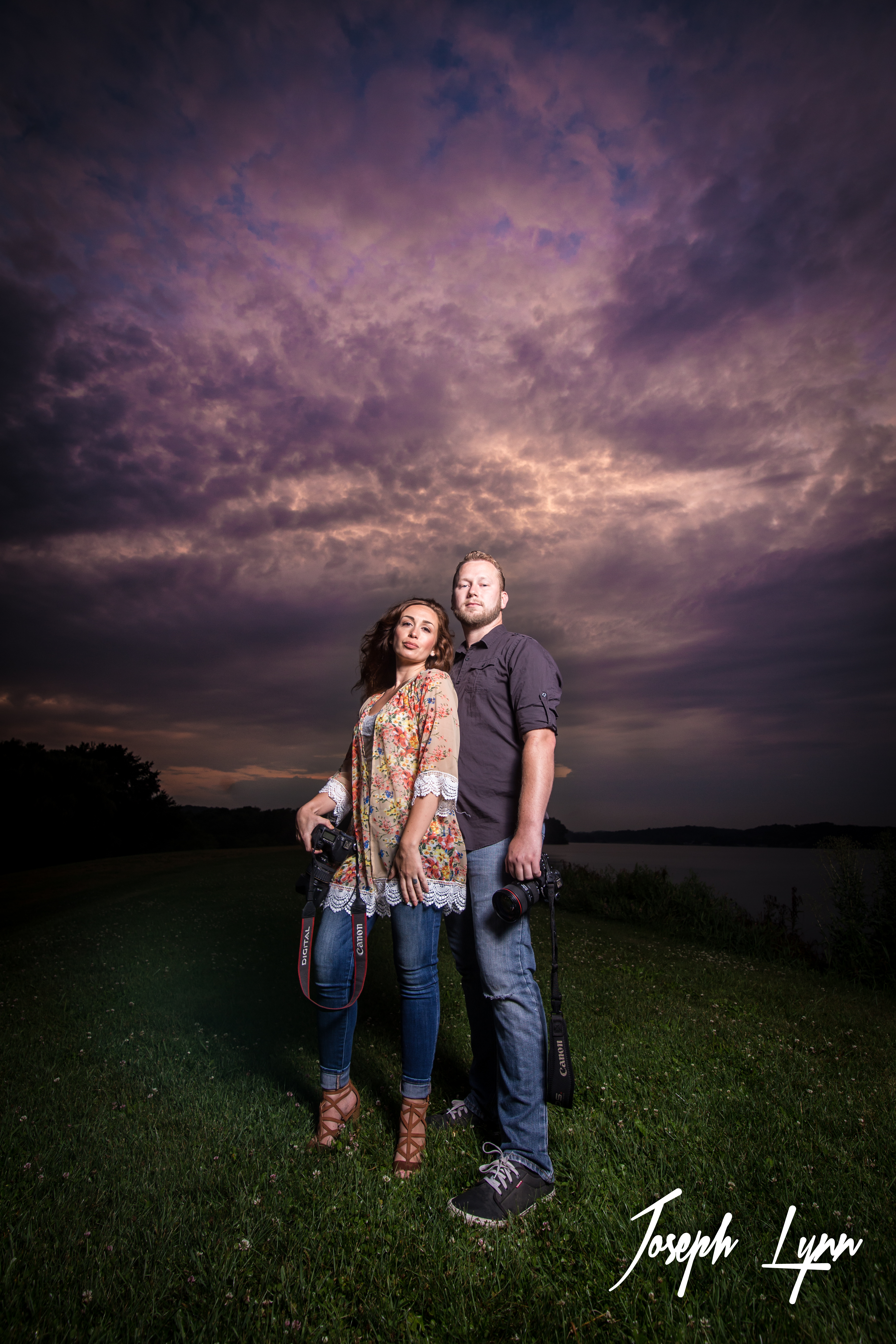 About Us
We are Joe and Rose. Like peanut butter and jelly we're just better together! We try very hard to make our sessions and weddings a fun, creative and unique experience. That's what we feel it's all about, the experience of capturing genuine emotions, creating amazing images, and forming lasting friendships.
We hope you enjoy the site, and if you'd like to learn more about us, follow the link bellow for our bios, or setup an appointment, we would love to meet you in person.
Team Bios
Your Big Day – A Wedding/Engagement Video
Where do I even begin with these two! They are amazing we booked them for an all day wedding event and we couldn't be happier! Joe and Rose went above and beyond to make sure to help with our big day. They made sure we didnt need anything and to help relieve stress in any way so we could enjoy our big day! Rose spent the morning with me at the salon and followed me to the hall then the church, she was amazing. Joe stopped on his way to meet the guys for lunch at the hall. They were more than just photographers they fit in so well and we enjoyed our time with them. They were awesome with rounding up family pictures and getting in all the poses we wanted. Everything felt comfortable! we can't thank them enough♡♡ We highly recommend them for any wedding or event!

Amanda Barton (Facebook Review)

If I could give more than 5 Stars ⭐️⭐️⭐️⭐️⭐️ I certainly would! Joe & his wife, Rose, took my Niece, Megan's Senior pictures last evening. They were absolutely wonderful with her & with my sister & I! They were patient, complimentary, kind, fun, skilled, accommodating, personable….I seriously could go on and on!! Truly an absolutely WONDERFUL, Touching experience! We all agreed on the ride back home, Joseph Lynn Photography was Stellar! The weather cooperated & the sunset was breathtaking, and so is my Niece! Can't wait to see their work! Megan had a great time too! Thanks Joe & Rose for a wonderful, blessed evening!⭐️⭐️⭐️⭐️⭐️

"I couldn't have said it any better. It was such an awesome senior picture experience for Megan! It will be an evening we will never forget. Thanks Joe and Rose for all you did to make it so special. Can't wait to see all the amazing pictures. You guys are the best!" -Amy Malysa

Mary Ann Clunen (Facebook Review)

Joe and Rose recently shot our Halloween Wedding this last weekend. They went ABOVE AND BEYOND to make sure they captured everything we wanted them to. Rose even text me the night before to see if there was anything that we needed. We had a blast with them and made sure to capture some great shots as we traveled to the Canfield Scaregrounds to have pictures taken before our reception. I haven't even seen any of our pictures yet and would still 100% recommend them for ANY photographs. I didn't look around for any other photographers as I have followed his work for years and knew he was the only photographer for us ❤️

Becky Nicholas (Facebook Review)

Such a wonderful, calm demeanor. Very helpful, knowledgeable, funny, and involved. Really talented work. Just what every wedding needs in a photographer!

Shea Whinnery – (Facebook Review)

Loved our family photos!! Can't say enough about how great our experience was.

Marylou Little – (Facebook Review)
Recent Posts
09 Mar , 2018

29 Dec , 2017

24 Oct , 2017
Have you or a family member or friend recently had a session with us? Let me guess, you probably want to see those photos...
Contact Us
We would love to hear from you!
Phone :
Address :
408 East State St Suite B, Salem, OH 44460